Enero Y Abril
Enero y Abril was born in Xalapa. A rainy city without sea and located in the middle of the state of Veracruz, Mexico.
She studied in an School of Arts, Bachelor of Arts Photography, at the University of Veracruz. Soon she became disappointed because of the closed-minded system, she then looked into other options. She got a scholarship and went to live to Oaxaca city and surprise: was also disappointed at the university but fortunately she found, besides the time to experiment, two amazing libraries, an art center and a plenty number of colleagues trying to make their art a way of life. That was when she found a different and promising educational model, then focused her interest in/on applying to SFC, seminary of contemporary photography at the Center for the Arts in San Agustín (CASA) in Oaxaca.
At the seminary she had the opportunity to take classes for eight months with a lot of artists, curators and researchers. Although she learned a lot during all the seminary in a freely way, was still something annoying her.
Even in the open art programs, she found empowered topics with specific guidelines, that make a lot of influence in the production of emerging artist. Maybe the system does not impose you something but it suggest what to produce if you want to look after yourself in the trade. Being successful, exhibit in galleries, festivals, being financed by institutions. Which is not bad at all, but we need to be more creative, we need to be able to create a work system inside and out the trade. As Felipe Ehrenberg would say "Do it yourself and reunite with other to do it yourself." She would like to think that construct our own sailing is as important as make art a way of living. For the next year (2015) she had decided to take some time to herself and think: What, Where she wanted to go but the most important thing was knowing how. And this is my conclusion of all of this process, and it has become my work system:
She wants to create a free way, not only focusing me using the photography, because she is trying to make conversations with ideas, with things, with my context. She thinks that she is too young to live accepting all the conventional ideologies of institutes or any kind of empowered system. She does not believe that the artist must be define only in one technique or topic, She also believes (that) we must board our own concerns and our ideas will finally take shape in our own universe. (If we have been working hard enough, and if we have luck) It will make sense, and we will be able to construct a work system that has all of it. (our reflections, questionings and searches, etc.)
________________________________
At what age did you decide you wanted to keep art a daily part of your life and eventually make a career for yourself? Well, even though i decided to go to art school when i was 18, it was during the process when i realized i wanted to to this my way of life. I could tell you a number, but this path is unstable, so every day i keep working on this i keep taking that decision.
What brought you back to Xalapa? I came back to Xalapa to work with a grant i won, and this being a cheap city i could work on my own projects with that money, and at the same time i came back in contact with my colleagues and found a really interesting collective to work with.
What made you choose photography, and why? I chose photography because i really like collecting images and the direct way to connect with the world. I used to draw and write, but photography was the thing i did the most and i needed a portfolio to apply to art school. I still think that it's a noble way to get deeper into the art world.
Can you talk more about this "free way" you wish to create? It means to work without anticipating a concrete way to show the work. If i'm interested in a subject or an idea, then i would start to explore it, investigate and have different ideas about to catch the best one. Before this i would have thought that in order to work on a project i should have known from the beginning if the project was going to be a series of photographs or a video, now i think that the outcome must be explored depending on the idea. Liberty is something that noone will give you, you have to find it on the details, the gestures.
What are you currently working on now? Under this idea of experimentation and exploration I have done two projects: Prácticas de casa (House practice) It is a serie of conversations between the house and time, It has a kind of archive. And La Enciclopedia de la Superstición (The encyclopedia of superstition). A serie of photography interventions of The Universal History (Post-war period) I selected all the pictures with people on it. and I crossed out and torn people's face, as an exercise seeking to dispel the official history. The end result was a black and white book printed by ourselves at Roto Ediciones.
I think that beside I am still experimenting and looking for provocations through the art language, but also I am vey interested in working with other artist to create a dialog nourish from several points of view. At the moment I am working in four collective projects: Venta de pieles de lobos marinos de un sólo pelo. A blog about a Chinese whispers with Lara Ovidio, she is a Brazilian artist. Roto Ediciones, We are experimenting with books using risograph in a printing home. Ediciones Estridentes. Our aim is to create networks to promote, share, and motive self-publication. And The garden review A digital magazine that seeks to explore the web as an space to create and collaborate.
What do you think makes sense to you about the process of creating? I see reality as a really strange thing, it seems to me more like an elephant than any other thing, and you know what the say about this: "there is only a way to eat an elephant, one piece at a time". I believe the process of creating helps me eat reality one piece at a time so i can digest it properly. On the other hand i think this process does not make sense for the actual ruling system, therefore dedicating myself to it as a way of life becomes some kind of small resistance.
What is the overall message in your work that you wish for your viewers to see, and or take away from? This is a funny question for me right now, because up to this point it has been a small group of friends, colleagues, and people close to me, with whom i have shared my work. I wish people could find in my work talking thoughts and hopefully a little poetry too. Some days ago i went to an exhibition, and on one of the drawings i read the phrase "serve as much as you want, but eat everything you ask for", and i think that could also be an answer to this question.
If you could change one thing is todays creative sphere, what would it be? I would change the way the creative production circulates. Nowadays exposure is about people in change and their interest, and not so much about developing a form of communication and ideas.
You can check out more of Enero Y Abril's work by clicking here!
Gabriel Martín Uribe Bravo
Where did you start as an artist and or creator? Well this is a tricky question because even for me that is not clear, i've been a web programmer for like 10 years because i love the web but no matter where i worked the freedom i got was very little, i'm not complaining or anything it was just a tad disappointing, i've always had this dream since i was little of how programming on the web was i guess i still refuse to let it go. So when i got frustrated i decided to just do it even if nobody would pay me for that, i guess that is when i became an artist or creator, i just started making webpages i would do if nobody told me what to do. Think about this: programming is seen as a technical trade (not creative), its never the programmer who comes up with an idea we just follow orders from designers or creatives and so it is kind of boring. I don't think that is necessarily wrong it works for some kind of content but it is not why i became a programmer. I did it because i still believe it is the most fun, like having a massive lego box.
What do you think you are most passionate about when creating?Coming up with something unexpected even for me is very exhilarating, most of my webpages are funny or just plain weird and i don't conceptualize on it i just start making code. I do it because i like to see the reaction on people, some webpages are meant to make you laugh, others make you uneasy or just scratch your head. Whenever i get the response i was aiming to it just feel great because my aim is for the web to generate another kind of response on people, to show that it is capable of it.
Can you explain the idea of Garden Review, where the name came from, and why did you choose to start this project? Ok the Garden Review is a game i invented, i ask all the people i know to write a text about whatever on any format and i make a webpage displaying the text. It is anonymous except for me that is because most people are very shy about what they write, i know that because i am that way too so this is a unique chance to just write without worrying about it being cheesy or badly written. The game is then for me to try and emphasize with the text and the person, to provide a context for it even if it doesn't make sense at first, i just focus of the texture the text generates, or the mood. The game for the people writing is to challenge me with the text, i always talk about it with them when i publish it so i know if i was successful in understanding what they were about. I started it because i wanted to see how the people close to me wrote, i think the manner in which you write and the subjects you choose are a great way of getting to know someone better and well it has been a success in that part.
What were some of the ideas behind this entire concept? It's called the garden review because it sounds fancy, like a year ago me and some friends where applying to some artist scholarships and stuff like that and our big problem was not work but work experience, we had no exhibitions or showings to talk about. So i started joking with the idea of making a fake website of a really great art magazine based on Glasgow called the Garden Review and just say we were working for them to improve our chances of wining haha, somehow it ended up being something completely different but the name stuck. For the concept i started it thinking about trash, particularly on the web. I think trash defines my generation since we swim on it.
In a more general sense i think trash is something that has lost its propose for existing. Like packaging for furniture, it ceases to have a function once you unpacked said furniture and then becomes trash and lingers around. In the web that happens too, a photograph you took some day and store on iCloud or whatever but never deleted it's trash, it just lingers there and does not have a function, you could say it is harmless it is just a megabyte who cares? but have you ever wondered what percentage of the web its trash? i get dizzy just thinking about it. So how do you avoid making trash? that is my main worry and this is my first attempt at an awnser: you simply take something that was thought to be worthless at first even by the author, the random text and put some value on it recicllng everything else from the web, images, songs, even the code is mostly stolen from somewhere else. Then i feel like im giving propose to something that was trash at first. You can think about the internet like an infinite collage ¿you feel like using a video of a little girl dancing around? You don't have to make it just steal it from somebody else's forgotten youtube channel.
You think the web has great potential if we see it as a medium capable of artistic content (it is not right now) instead of just somewhere to put an ad. Can you explain this a little more? Well most things this day and age are created towards an economic goal, the web is no exception and i think it is more clear on the web even. Webpages are seen as a tool to inform of something else, not as something themselves. That is what i mean when i say they are ad's, because that is mainly their function and i don't say it lightly, if we look at our navigation on the web on a computer we go from Facebook to google and back so those companies get to rule the internet and establish rules. Those rules are geared towards economic gain and webpages then have to be "convenient" or are omitted from the platform and well, convenient content leads to standardization. It is no different with artist, all artist webpages are minimalistic even if they took photos of dismembered goats, still the website would be a white background with clean black typo. I understand why, they want the actual work to standout and the rest very minimal it makes sense, and well most artist don't understand the web and don't want to. I get why they do it but those webpages are just an ad for their work and void of any artistic intent which is anything but convenient. I think the website is actually a very powerful tool if we just take the risk and time of figuring out how to approach the content it intends on displaying.
What exactly is this bigger step you are trying to take? Right now im working on expanding the garden review by working with other artists directly and we are turning it into a magazine. The idea is the same though, instead of just showcasing artistic work made for some other reason we are making content explicitly for the web to show that the it is indeed capable of being an artistic medium, its not that i don't think there are some examples of it already but I would like for artists in general not just web artists to see it as such.
For starters a good friend of mine is doing the garden review dynamic but with her own social circle, she is a video artist and the result has been great, since she is not a programmer this is like a collaboration, im not making an artist webpage since the artwork is meant to live on the web.
Also i'm working with other friends of mine (artists) to let me do a re-apropiation of their work and display it on the garden review, the way it works its similar to what I do with the texts only a bit more difficult because the content is much more complex.
It has been really hard but I think we are finally getting the hang of it, a collaboration is hard work I think because you really gotta try and understand something somebody else made, no easy task but very excited about the results we have been getting. I'm hoping to get this out somewhere around summer.
You can check out more of the Garden Review by clicking here!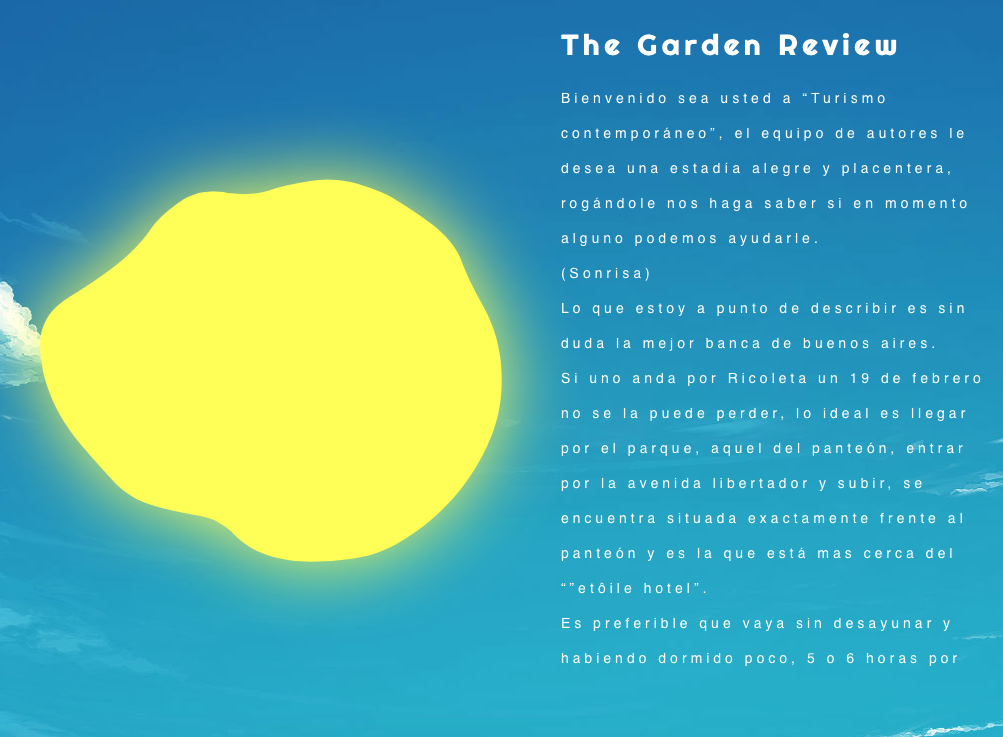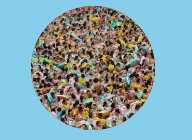 Allegra Hangen
A photographer and videographer from Boston, MA who is currently living and creating in Mexico City. After a fortunately-failed attempt at studying interior design—a long-time passion— Allegra transferred to Art Institute of Boston to study something else that she was always passionate about but never fully conscious of: photography. Nothing ever felt more right.
Allegra completed her undergrad senior thesis with an exhibition of videos, she is continuing to work mainly with video now. During her time in college, her work was concerned mostly with family. Still, Allegra is interested in this subject, and it seems to creep through much of what she makes, but is not quite as focused on it. To create these videos, She utilize source material from old VHS tapes or the internet and attempt to create different stories, different histories, from fragments of seemingly disparate and outlying materials. She actually considers herself more of an editor than much else.
____________________________________
Between artists, or people that you have surrounded yourself with everyday life, who do you think has influenced you, and your work the most? (You can say as much people as you want, doesn't matter) I've met some amazing people with whom I've made invaluable relationships, specifically creative relationships, and who push me to think in new ways. The critique group, which includes Claire, Carlos, Gabo, Berke and Abril, helped me a lot to keep working—and more importantly trusting in my work—when I wanted to give into the post-graduation slump.
But truthfully, the space where I am has impacted me even more. Living in Mexico City has influenced so much the way I work and think about art, time and life in general. I met someone recently who had tried to live in New York City for a year or so, and he said something that completely sums up my ideas about living in Mexico City: it makes so many things possible that couldn't be in the US. Things cost less so I don't need to be working a full-time job just to pay rent. I have much more free time to play with ideas that I would never imagine to experiment with if I didn't have this time. It's also significantly widened my perception of art. In the US I don't think we are taught nearly enough about Latin American art—and often times art that isn't directly concerned with the United States—and there are so many brilliant makers that I never would have discovered if I hadn't changed my surroundings.
Where are you from originally? I was born in Nebraska. I still feel some sort of distant connection to that place but I truly consider myself from northern Massachusetts.
What is it that you think you are most passionate about and why? My passions change all the time and switch their hierarchies depending on what I'm doing or what I feel like that day. But right now I guess I would say I'm most passionate about living a life without obligations other than the ones I put on myself. I think it's important to have periods in your life in which you only do the things that feel right with you; it sparks so many other things to happen that might not otherwise. I'm passionate about experimenting. I'm passionate about thinking openly and creatively. I'm sure if you ask me next week I'll be passionate about other things...
Why photography? I guess I always felt drawn toward the medium and it's process—time, light, chemistry, optics. But once I began studying photography I felt a stronger pull toward video. Photography interests me because it is supposed to be believable, factual. And because of this, I work within the framework of "fact" yet leave space for the viewer to question what is happening in the photo, or how it was constructed. Photography, because it is a medium concerned with exclusion and selectivity—editing out or editing in. I feel the same way about video but a bit more complexly. It's harder to visually—for lack of a better word—trick the viewer when your picture is moving or making sound. It exposes more reality. But as with any other medium there are different strategies to successfully manipulate it for a certain vision. Video, because I use it similarly as I do photography but to me, it has more depth, more flatness, and more potential.
What are your goals overall as an artist and or a humane in todays society? My eventual, overall goals as an artist are to help other artists with their production and exhibition processes and, for myself, to always have the ability and time to make.
If there was one thing that you could do to change the world, what would it be? I would excuse all student loan debt.
What are you currently working towards at the moment? Lately I've been working on and off concerning a personal project about US presidents (specifically JFK and FDR). I am utilizing and re-purposing family videos of the Kennedy and Roosevelt families to look at appearances about the US as a whole. I am still hesitant to make any concrete commentary about this project—as I'm still in the beginning stages and think it is a very complex topic about which to have a set comment—but I am focusing on and personifying the appearance that the US broadcasts of itself to the rest of the world by re-using the home videos of these two, very much loved, presidents who had illnesses that they attempted to hide with great effort.
Aside from this project, I have recently begun to work with my friend Gabo on his creation, The Garden Review.
The concept is to collaborate with friends as well as create a space for our friends, and ourselves, to be "published". Gabo began the online website by requesting text from friends with the intent of creating a separate webpage for each submission. I am now doing something similar, except I am creating a video for each text. I love working on this project because it keeps me inspired. And more than inspired, it makes me think in a completely different way than I normally do about video. It keeps me on my toes; it lends me the ability to have a fresh slate with every video.
I was always told that going from studying art to practicing art outside of school comes as a shock. I wouldn't say "shock" in my situation, but rather "slump". We started the critique group that I mentioned earlier soon after I moved here, which helped that "slump" avoid becoming a "standstill". However, my mind and my body needed a break from the four years of intense art-making and critiquing. Now, one year later, I am back in the swing of creating but in a much different way. I have been drawn much more to "craftier" approaches.
I have been working with erasure poetry; I am learning how to make my own clothes; I'm focusing more deeply on my jewelry-making that I hope to soon develop into a business; and continuing with my video editing (and super8) processes.
I am taking this time in my life to dip my toes into every aspect of making that I can—seeing where each different approach can take me.
You can check out more of her work by clicking here!
Subtitle text by Thomas Rogalski
Marty Katzoff
This freedom that you have come across in your life, has that influenced you in your work today? It has. I have spent a lot of time getting outside of my own perception, and or my own molecular construction of my own reality. Everyone that I met along the way, I'm trying to channel, and deal with the realization of wow, I have been here this entire time, and not knowing the idea of what is going to happen next with my paintings, if you are not ok with the idea of that anything can happen with your painting and or any type of work. It took a long time to deal with the realization, of the ideas of not knowing what's going to happen next, but also making sure that decisions that I am making are beneficial for myself, and my journey. Because if something happens that really doesn't quite fit, then your plan can really be detrimental. It's also fun to party and get down, but also there is something you need to find within yourself and within your own mind, finding something that you can explain this energy, or this dark or tormented state, whether that may be some sort of family history, or suffering, and having this outlet to express this, and to relieve this pressure of experience, which is what a lot of my work expresses. Sometimes my pieces are really dark, the ones that you are looking at here now, sometimes my work can be a reflection of how I feel, and how I see subconsciously, or consciously. I hope that people can create sort of their own experience from it, and maybe receive.
Is there a message that you are trying to get across to your viewers when creating? I'm trying to portray and or capture, a very elemental sense of energy, and while at the same time, not trying to flood too much information onto the viewer, because there is information everywhere all the time, and this pollutes my way of thinking or how I perceive time, and its kind of nice to not have this official answer of what may or may not be going into my work, I think people have this idea of, "your only an artist if you do this" and there isn't a certain way of how things are supposed to look, so its nice for people to make up their own mind, but I also want them to know that there is no right or wrong answer, and for people to have their own freedom within the work.
Who do you think has influenced you the most? Between artists, and or other people? I would say more than other artists that I would read in a book or anything else along those lines, but people that I have met along the way, and most of them, you wouldn't know who they are because they are just people, the ones that are in the books, its inspiring. I like Willem De Kooning, Kandinsky, and English painter I really like, Ken Kiff, and then Karl Zerbe. And a lot of the people that I have met along the way, their spirit and their energy, the people that I am with everyday, who are there trying to support me, and capturing every moment that I have with them.
Tell us your goals, you have worked with a lot of different people, and have started these collective and collaborative spaces, but besides being a painter, what are your ultimate goals? First and for most is to continue to evolve within my work, and let my work help guide me through life, and be a source of meditation and practice, and some sort of documentation of the everyday experience, waking, sleeping, dreaming. So that, despite any other capitalistic goals that I may have, continuing to servive, and support others. I was also thinking of using art to help other people, this leading into some sort of art therapy, and just to keep painting. That's it.
What is your idea of success? Is coming to a place where you can help yourself and help others, feeding into the good energy, where you can counter all of the negative forces around, trying to not freak out or get to angry about things, and to keep moving.
Working for a performance artist, how does this effect you as a visual artist? In the past I was working for Marina Abramovic, and seeing an entire body of lifes work form her, and dedication to following through with personal adventure – just sort of the eccentric compassion for art and for living this life style of innovation, which got me excited as to what I could possibly do as I got older. I began to organize my life more, I just think in the literal artistic sense, art is art, energy is energy, and practice is practice, and most importantly good people.
Noavakay Knight
Home is? A place where I can just be.
How would your perfect day go? The perfect day… would be waking up with the sun 65 degrees for the low and 75 for the high mostly sunny. I would spend the first few hours of the day drinking coffee with eggs, working in the garden, and contemplating the future. Feeling invigorated from my accomplishments in the garden I would take a shower and make love to my partner. The energy created from the love would fill me up with creative ambition. Moving into the spacious studio filled with light I would start by sketching and move into playing with materials and colors. It's in the creating that I find the most joy and peace in my life. Time flies by while I am in a fit of creation, after several hours I am satisfied with what I have fashioned and ready to move into the delight of the early evening. We would find a nice stop on the beach to play with the dog and swim. We start the fire just as the sun begins to leave the sky in the most breathtaking sunset you have ever witnessed. Snuggled up with fresh food, a blanket, and wine friends arrive to play music and the evening turns to night. We find a safe ride home and sleep like statues. (I wonder what my dream day would be if you asked me in a different season.)
How would you describe your personal style? This is the hardest question. My best answer is that my personal style is evolving and revolving. I am a preppy, hippie, high fashion, punk.
What is it that you do? In an effort to not be vague I will lay out what a week of my life looks like. I spend 40hrs a week managing an amazing thrift store. Most of my time in the shop is spent organizing, socializing with volunteers and accepting donations. The evenings after work I spend in my home fashion studio designing up-cycled clothing and accessories. When I am not at the sewing machine I am email with the factory in PA that is producing a line of wool and cotton backpacks made of r wool remains from the Woolrich and American made denim from Missori. Backpacks will be onset in August. I will be spending my Saturday's at the Chilmark flea market selling my works and Sunday's are just for me.
Tell us about Humane Imperfection, what does this name mean to you? How did you come up with this brand? This past winter I spent a lot of time working with second hand materials in preparation for teaching an up-cycle design class for winter 2016. I was working with leather and it made me think about ethical sourcing and how to make such a loved and highly used material humane. It came to me while I was shopping for materials in a thrift shop and kept come up on out of date leather trench coats selling for $9 "reusing leather is the only way that one could describe a leather product as humane" With this idea kicking around in my mind I felt empowered to create without judgment. I posted one of my creations on my Instagram. I didn't feel that my product was perfect but it was nice so I made the play on words and hash tagged "humane" "imperfection". I started thinking about the possibilities of this phrase as a business name and what this phrase could mean about a brand. What I am trying to tell my clients through there perception of the name is that Our business will being doing it's best to promote sustainable fashion, living wages, and ethical sourcing. My literal translation "we are doing our best to raise the bar and except the flaws that make life beautiful"
Where do you find inspiration for your designs? I still believe there is more to be done with fashion. I have heard people say that everything in fashion has been done. I am inspired by the new that springs from the old I believe it is entirely new to be creating clothing from discarded old things. We have been stuck in the culture of new and now is the time for re-new.
Do you like to recycle items when you are designing your products? I like to use things that are taking up space in your closet and making them into something you love and use. So, yes recycling is a large portion of what I do and I think it is very important.
Who has influenced you most? I feel like this is the acceptance speech question.
My mother
My sister's
My boss's
My mentors
My friends
3 Fashion icons are…
Vivienne Westwood
Gwen Stefani
Chloe Sovigny
When are you the happiest? On the beach or a hike with loved ones.
Anything you would like to say to the world? Stay classy Martha's Vineyard … Recycle.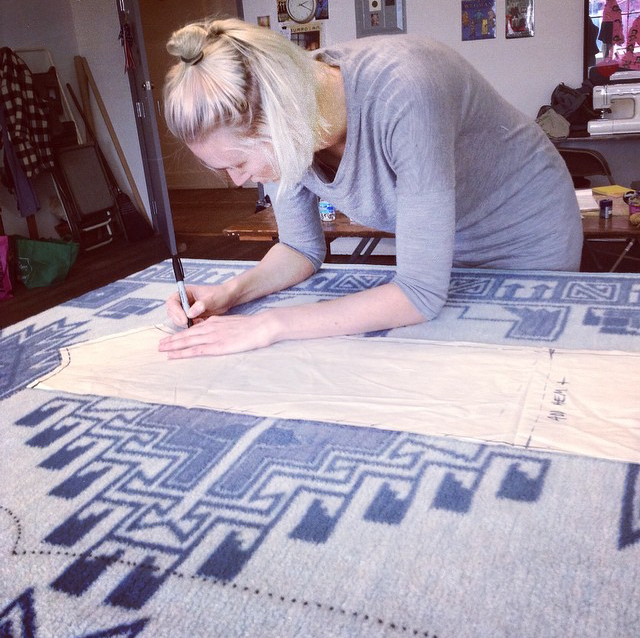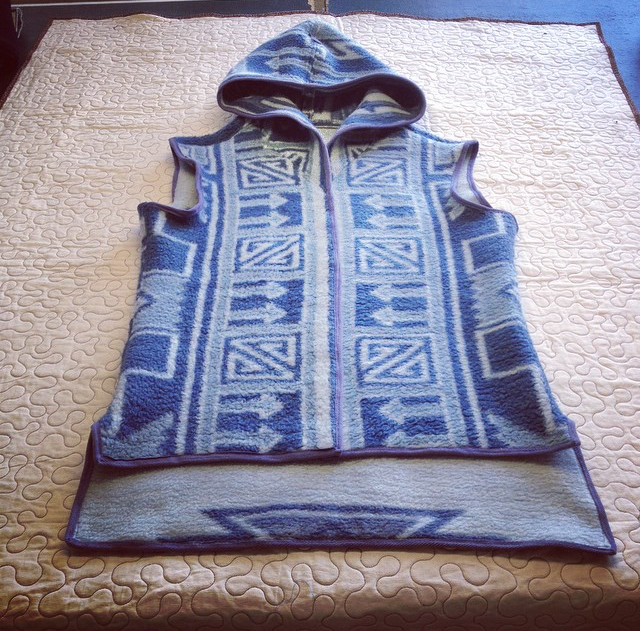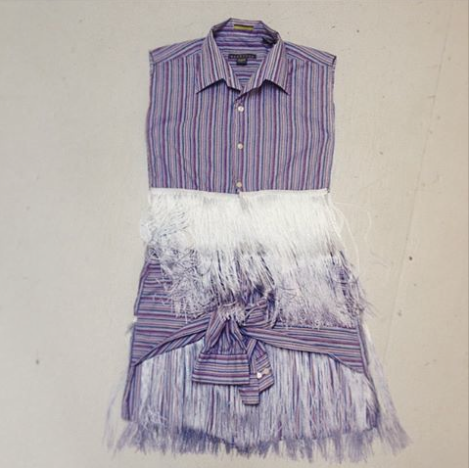 KJ Moody
Where do you call home? Dallas, Texas
How do you define beauty? I define beauty as Confidence. I always say confidence is everything! We all have our own definitions of Beauty and Perfection. So instead of trying to fit into others mold, create your own, and let that confidence peak through!
What gets you excited about life: what are your passions? What gets me excited about life… A lot of things actually lol Learning new things excite me, seeing other people love Fashion like I do. I get so excited when I meet someone close to my age working towards their dreams/goals. Progression in business excites me. Im Passionate about love, building others confidence. Thats the reason why I became a stylist in the first place, theres no greater feeling than seeing you made someone feel good!
Your top 3 fashion icons are:
1. Solange Knowles: Forever Iconic, and inspiring through colors and silhouettes.
2. June Ambrose: This is the woman I inspire to be. She is the reason there is Fashion in HipHop today.
3.Gianluca Vacchi: He Doesn't Dress to impress, or because he has money. He honestly loves Fashion, and you can see it through his style.
Who has influenced you most in your work? I would say Erykah Badu, she inspires me to push myself. Thats a woman that always pushes boundaries! Always evolving. My high school influenced me alot, always taught me that different was okay, that being YOU was okay.
What are your goals as an artist? My goal is to never stop learning. The moment I stop learning is the moment someone gets better than me! Stay focussed, stay grounded, keep my eyes open to new trends and world views. My number 1 goal as an artist is to be able to inspire me like other artists have inspired me!
What is your idea of success? I will know I'm successful when people from around the world are saying I inspire them, to style, design, be different, own your faults, and follow your dreams!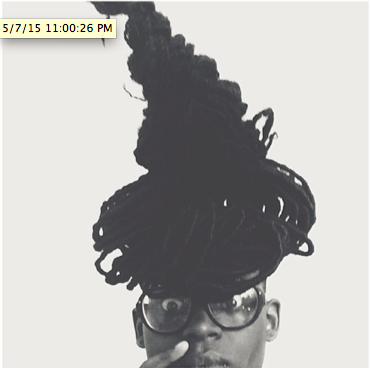 Kyle Murdough
Where is home for you? Home for me is in Washington, New Hampshire. It's a small quiet town that most people even in New Hampshire haven't heard of. It's a nice place away from civilization and it's always good to help you clear your mind from all the distraction that you normally find down in Boston.
What were your childhood dreams? I had so many dreams as a kid. Just like every boy at that age I wanted to be an astronaut. Aside from that I had the idea that I wanted to own my own restaurant one day. And of course I always wanted to be a professional snowboarder.
Describe your perfect day: My perfect day would include good coffee, a little bit of surfing and skating, possibly a good burrito or a bomb pizza, and simply just hanging with the homies.
What do you study, and at which university? I am studying graphic design at the Lesley University College of Art and Design (which use to be the Art Institute of Boston)
The best kept secret in Boston is… This is actually something I'm trying to figure out myself. This is my first year down in the city so I'm still in my exploring stage. If anyone has some good suggestions, send them my way!
In doing graphic design, how have the ideas of what you want to do evolved? My work is always evolving and expanding is directions I never thought would happen. The classes that I've been taking have really helped open my mind in new ways and given me a lot of inspiration to pull from any time that I am working on a design, wether it is for a logo, poster, tee shirt, or a batch of pins.
Graphic design is in many ways a statement of identity and advertisement. What is the process you go through when creating a logo for a company with the means to make it appealing, alluring, and unique? It all depends on who the logo is going to, and what kind of name they are trying to make for themselves. Usually I will always start out just writing out their name a few dozen times to get a good feel of what kind of type would work best with their logo, and possibly if I can use part of the type as the logo itself. From there I do a little research into the field I'm getting myself into. Whether that is listening to a bands album on repeat while I sketch, or watch a snowboard teams videos on loop to get the proper vibe for what they need in their logo.
Next I grab some paper and begin to sketch some rough ideas out. I'm not too picky at this stage either because it's just to help move ideas around. Ideas will hit you at any time and you don't always have your sketchbook and pens with you. I've actually drawn a few logos on napkins while out in the city when an idea just hits me.
After having a more solid direction to go into I scan my sketches into Illustrator and begin to clean up my chicken scratch drawings that I have. This is when everything finally starts to look a little more professional and less like a stack of doodles. Also because the Illustrator sketches are closer to the final piece, I get the chance to see which ideas have potential, and which ones need to be ditched. The kept designs get cleaned up and constantly adjusted until I feel like the final design is there.
At this point I print out a few variations and show them to my friends, whether they are designers and non-designers. I like getting feedback from both because the designs will help me with what is and isn't working as far as the technical aspects of the design goes and can give me input on how I might want to change something, and the non-designers can simply help by telling me if it's something they would personally like if they saw it out in the public somewhere.
This gets done a couple more times while also testing out a few color and texture options, although you want to make sure your logo can stand without these additives. After the necessary rounds of critiquing, I finally feel like I have what I need for my client. I send it out and wait to hear back from there. Sometimes it will be perfect and exactly what they are looking for, and sometimes they will change their mind and I'll have to start from the beginning. But overall, this is the usual process that I would go through when making a logo for someone.
With what types of companies have you worked? Everyone that I have been making logos for recently have either been friends of friends, or local businesses in my area. I have had the luxury of working with a handful of snowboard teams working on their logos and title sequences for their films. Aside from that recent venture, I have made logos for EDM DJ's, local bakers, independent film makers, clothing companies and a handful of other various local businesses from back home.
What does this work mean to you? Do you have any message you try to convey, or any specific company you like to collaborate with? At the moment I'm just trying to work with as many different people as possible. I love the work that I've been getting into but I really don't want to put a limit on what I can do or who I can work with. I want to work for clothing companies, as well as record labels, and maybe even for a book publisher. Whether I'm making logos, websites, posters or tee shirts, I just want to make sure it is always a company that I can truly get behind and support.
One area of work I want to focus more on and get into is making custom pins. It's been a hobby for a while but recently I decided to get serious and create a name for myself. I call it Bad Villain Pins. Luckily with this newest million dollar idea, I have had the chance to collaborate with some people I never would've imagined before. It's been a wonderful opportunity and I'm excited for the potential doors that I could open. I've already worked with a few idles of mine, as well as one of my favorite music festivals. I'm hoping that this new path with connect me with artists, bands, businesses and every creative person in between.
Jackie Barnes
Home is? Charlton, MA. I don't like it very much there. It's a sleepy cow town. I was born in Amherst, NY.
What are you most passionate about? Writing. I don't get a lot of opportunity to do it during the school year. When I was younger I didn't think it would be so lucrative and I have a difficulty reading so I went into design and art instead, but I want to go back to it in grad school. I actually write fan-fiction more regularly than anything else, but most recently I had a ten minute play submitted to a competition.
Who has influenced you? Duchamp. I know that's cliché but the story of his urinal piece gets me every time. I want to make art like that. It makes people angry, it makes the night shift guy wonder, and most importantly, is it art?
What do you feel in your gut drives you the most? I like being able to break and make the rules to my own standards. If I feel like something I am doing will make people ask questions, or make them have strong opinions, I will probably do it. I recently had a photo win a submission contest, and every time my mother looks at it she says 'I don't like that' and that's what drives me.
Why art? Originally, I didn't pick art. I was in middle school and I wanted to write my own novel. I did research on how to get published and found out the writer had little to no control on what the cover looked like and that was unacceptable to me. In high school I took design and I stuck with it into college. I still have my original book idea, and it will get published, but it's on the back burner. Art picked me up by the ankles and shook what I thought I knew out of me and now I'm here for good, more or less.
When creating, what is the message you are trying to convey? I hope to convey that I don't like being told what's good for me and I don't like being modest. Also that you should be paying me.
Do you ever face any difficulties when trying to create? All the time. Especially in design, my biggest difficulty is not living up to the expectations people have of me. My skill is not really in design, it's in having ideas about design. Implementing and making those ideas is where I run into trouble, I always need someone to tell me I'm doing okay, and that my design isn't that bad.
What are your goals as an artist? As an artist? I can't be certain. Can I answer that way? I don't know. I really don't. Career wise, I want to be an Art Director at some ad agency in NYC. But art wise, I live that day-to-day. My next project is postcards in and around Boston, but beyond that, I haven't got a clue.
What do you define as beautiful? I do not define beauty.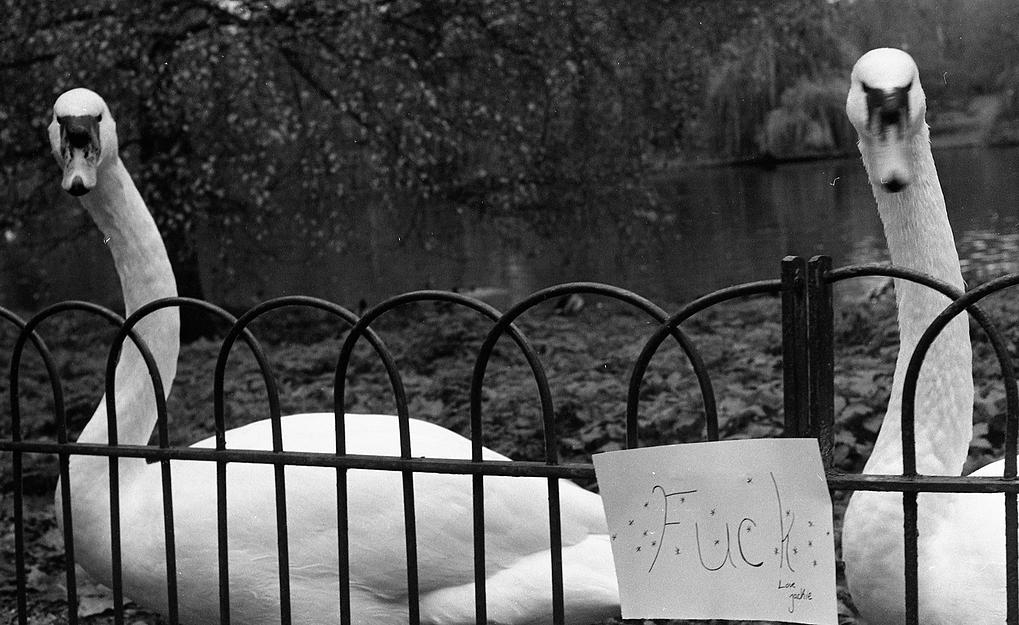 Judith Herrera Fotti
Where do you call home? Mexico, in a little city called Poza Rica
What are you doing in Barcelona? At the moment I am studying on my Erasmus Exchange. I have enjoyed Barcelona so much…I might just come back to do my masters degree.
What is it that motivates you in life, what are your passions? My biggest motivation in life is my family. They have always been there for me and have supported me with anything that I have ever wanted to do. Every time I have needed advice or a little push, they were there to help me reach my goals. When it comes to what I am passionate about, that is dance. Dancing is what I have done my entire life and the only thing that makes me truly feel comfortable. When I'm dancing, I have this indescribable feeling of freedom, as if nobody else is around or looking, and my body and soul meet each other.
You lose yourself in dancing? Every time. You stop caring about what other people think of anything you are doing because that is no longer important or relevant. Dancing is all about you and feeling excited, comfortable and happy with this form of expression. It's a feeling that you can only understand when you do something you feel passionate about.
What type of dance do you love most? I started dancing when I was 3 years old, so I have tried everything! I did ballet, jazz, modern dance, rumba, samba, and the list goes on. When I was about 6 years old, my mother took me to a Mexican folkdance class…I hated it! I found it to be so annoying, but she loved it so I continued to give it a chance. After a few years, I fell in into the same trance as my mother, and could understand her love for it. It has given me the opportunity to show my culture to the world through dance, and I think that is what I love most about it. It makes me feel so proud to be Mexican. After 16 years, I love it today more than ever.
Dancing has taken you around the world, yes? Yes, I've been in many international folk dance festivals as a dancer. I've danced in Turkey, Germany, France, Poland and the United States. I've also been a part in hosting the international festival that my university in Mexico hosts. I have met so many different people, and have been exposed to incredibly diverse cultures. We may have different ways of living, thinking, eating, talking…but it is the passion for dance that unifies us and this feeling is quite powerful. It is our common language.
What are your goals as a dancer, what do you hope to achieve? I feel like I will never stop learning new things, but my dream has always been to open an academy and teach others what I have learned through my life as a dancer, that is what excites me most. I want to transmit to others my love for Mexican folkdance and culture. I hope to achieve this !
Scout Rieder
Home is?
For me now Atlanta, but really just where you are most productive and where you feel content. It's where you have people around you supporting you, loving you, and rooting for your success. At least that's what home is in my life right now.
What are you most passionate about? Not letting the love I have for art and the world and art helping the world go to waste. And encouraging love over hate.
Who has influenced you?
Mostly my creative family and my dad's ability to have turned what he loves into a career and lifestyle. Also anyone I have ever met because that is my audience and that is the collective whole who surrounds me and has the potential to show me all of the different ways of life and all of the different ways of thinking.
What do you feel in your gutt drives you the most?
I have no idea. I am still figuring that out but it has always been pretty strong whatever it is. I think just a sense of what is important for me to do at the time, in that moment whatever feels important, just nudges me in the right direction.
Why art?
I don't think it is possible to 1. do anything that is not art in its own way and 2. avoid it and the joy it brings.
When creating, what is the message you are trying to convey?
I don't have one single voice, and I am impressed when someone does. I find meaning in my work after it is completed. I look back over it and meaning reveals itself to me. For me, there is no need to force a voice into it because the viewer will see whatever their minds' want to see.
Do you ever face any difficulties when trying to create?
It is always hard for any one to create and call it art. It seems pretty egotistical, sometimes, saying here is my finished work of art and hoping people like it so my biggest bridge to cross is how do I create without the suppressing box, that one must think outside of, and how do I take worrying about perfection and the ego out of art so that all that is left is art being appreciated by the creator and the audience. How do I create for the sole purpose of love for the act and love for myself and the audience and us as one?
What are your goals as an artist?
To never give up. There is never a problem until someone gives up on the crusade towards innovative progression and wholesome devotion.
What do you define as beautiful?
Everything working together in harmony is beautiful and you can see it by looking at anything. It is very beautiful when you look for that peace in unity and see it in the most unpredictable ways. When we think something is beautiful I think we are just celebrating that unsung equilibrium.
You can check out more of Scout's work at sole-photo.com!
Palace Shaw
Full Name:
Palace Quianna Shaw
Home is?
I guess my idea of home is pretty fluid since I've moved around a lot, but I'd have to say home is where I feel solid & supported and that's really grounded in the people I have in my life but at the same time I also think home is the space you create for yourself whether physical or mental.
What are you most passionate about?
I have a lot of interests that change over time and kind of supplement and dance around my passions- but I think I've always been passionate about creating and conveying really vivid experiences; I'm passionate about understanding how people interact with their environment and how people choose to take up space in the world. This kind of manifests in my love of museology/film/art etc.
Who has influenced you?
I have some amazing people in my life that influence me in different ways through their sense of creativity and direction or their approach to life. I am an observer & absorber so I am influenced by a lot of people & things I can't articulate very well.
What do you feel in your gut drives you the most?
The need to know everything and the want to share everything I know.
Why art?
I am still figuring this out, but I think art gives you the space to really grow and confront your ideas and your experiences in a positive and constructive way.
When creating, what is the message you are trying to convey?
I think the message changes but I always want the sincerity/genuineness to be conveyed
Do you ever face any difficulties when trying to create?
I usually feel lost & limited a lot when I'm trying to create, I'm too hard on myself and that's usually a barrier to actually making progress with ideas.
What are your goals as an artist?
To celebrate and explore the facets of life that I find most interesting and through that hopefully tell my story/perspective in a way that effects someone out there.
What do you define as beautiful?
Whatever makes you open up to the world a little more / something you can't help but immediately react to.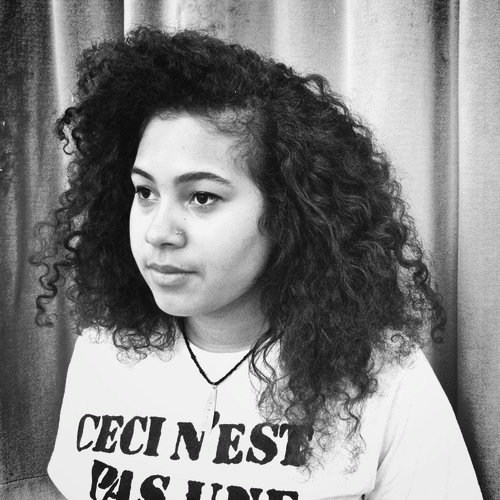 Not Art
Home is? Somerville, MA
What are you most passionate about? Art and it's ability to serve as vehicle for connection
Who has influenced you? This project exists only as a result of every artist that has ever contributed to Art history of course but I do have some favorites, such as Duchamp, Rauschenberg, Cornell, Ray Johnson, etc.
What do you feel in your gut drives you the most? I've always been driven by the desire to connect with people and to facilitate that connection amongst others. I love to think and I want to inspire others to do this as well. I want to inspire others to trust their own ideas and have fun with them. I want to show everyone that their individual perspective is important and should be shared. Mostly I have an incredible love for people (individuals usually :)
Why art? My mother took a photograph of me as I was being born and this set the stage for what would become her greatest work of art. I had no choice in becoming an artist and now I am saying that I am not art…
When creating, what is the message you are trying to convey? I want people to think and enjoy the process as an end in itself.
Do you ever face any difficulties when trying to create? I face difficulty in most other areas of my life. Creation is not difficult for me sometimes recognition and communication can be though
What are your goals as an artist? I have big dreams and low expectations. I know I will never stop creating and I am very confident in my ideas so I will keep doing what I do and hopefully people will notice and help me to communicate the ideas which I am certain are important.
What do you define as beautiful? Everything is beautiful, but I am most often drawn to discarded, decayed, rusted, things which most people probably would not think of as beautiful. I think I enjoy the idea of time being the artist, reclaiming man made objects and bringing them back to a more natural state.
It was this initial intent, I didn't really give it the term, you can that is what is it, I wanted people to ask a question, it immediately, and lead you down all the right directions, this one phrase, after a while of doing, I wasn't getting so much feed back, and got more daring, and more committed, about what I was willing to do. With Instagram the responses, were so amazing, and some were negative, some were positive, they didn't know what I was going for, and that was exactly is. Everyone has a different response. You are forcing people to see these items as art by considering them art at all.
I just want people to ask the question. I find things that are normally not beautiful– I have this esthetic, with found objects. I really want people to say, well why isn't it art. I want them to notice to context, where the "not art" is. I don't see art ever ending at a frame. All it really takes is for you to notice something. I wanted to make something that is for your average person, to get an idea of what is so conventional. I want to empower people, and for people to have fun with this perspective that these are not complicated.
What happened to inspire you? What was the idea you had behind this? And what started this entire thing? I was working in a restaurant and making things in my free time. I brought in one of my pieces and left it by the waiter's station. It was a burnt up box with no explanation. A lady found it and of course, didn't know it was 'art.' No one at this job knew I was an artist. But she loved it, it gave her an idea of wonder and it compelled me to recreate that same feeling in others. All through high school I was drawing a lot, trying to create art, but this made me realize what I need to do is not make art. I had to make Not Art. So I started writing it down everywhere in my apartment. My roommates didn't like it and I loved this reaction. So I wanted to make it on the street, I wanted it to be common average lettering that anyone could buy. Now it's been seven years and not once do I regret doing it.
Col Williams
Preface:
MY focus within art is to depict Black and Brown folks first, to give them the representation and attention that I wish I saw when I was growing up. I love working with figures especially big and fat figures. I try to keep my work as socially aware as a project will allow.
I originally did the Rise Up, Hands Up piece for a junior studio assignment. We had to redesign a poster that we saw and like. Immediately I looked for protest posters, specifically ones regarding #BlackLivesMatter. I wanted to originally do the piece in wood cut, but limited time and funds pushed me to be more creative. I found that brush and ink worked just as well and once you changed the levels it looks very similar if not exactly like wood cut. I went through a couple of mock ups, trying to figure out the placement of the hands and how they interact or overlap. It came out so well so i decided to try and use it to raise money for Hands Up United and make stickers out of them.
One of the first places I stuck them was in LUCADs shiny new elevator door. I wanted to make people remember that Black and Brown people are struggling to live. I feel like that's a thing that people at Lesley fail to remember particularly since a large amount of students come from predominantly white towns. But also because I was/am extremely annoyed and disappointed with how Lesley handles conversations around race inside and outside the classroom. The acknowledgement of Black pain and struggle, of students who have been emotionally and psychologically affected by recent and past events isn't even a concern.
My message with RiseUp HandsUp is simple. fight back. stand up for your fellow human, push back and break down oppressive system. don't forget the power of the people.
____________________________
Home is… the Bronx, Cambrige and nowhere all at same time
What are you currently doing? Trying to cope with being a Black student attending a white institution where microaggressions, Racism and apathy are bountiful, making coffee drinks and figuring out how to marry my love of social justice and art
What are you passionate about?...I wouldn't call it passionate…I don't think most people are passionate about breathing but I suppose that's what social justice is like to me. I feel it's my duty as a Black queer person who is privileged enough to be attending an institution of higher learning to educate myself and others.
What do you try to convey in your work?...I try to convey a world where people of color are visible and their voices are heard throughout media instead of forgotten or tossed in the back ground. I want to convey radical change and education. I want to normalize Black and Brown faces, features and perspectives.
How do you wish to use your work for social change?... I want to make people think and look at things differently, from someone else's perspective. Education is the first step to revelution.
Who has influenced you to be the activist you are today?... I have been influenced by the works of Angela Davis, Assata Shakur, bell hooks, Cornell West, a lot of Black and Brown critical thinkers. I have to honestly say though that my mom was the first. I learned to speak up and speak out through her actions. She encouraged reading and letting me figure things out for myself. I am very grateful for her.
Jane Herro
Where do you call home? I'm originally from Oconomowoc, Wisconsin and am proud to call that home. I've been living in NYC for a bit over 4 years and just recently have moved to Red Hook. This neighborhood has a different vibe than anywhere else I've lived within the city; it's a great place to come home to and create work in.
What is it that you are passionate about? I'm passionate about my work, whether that be my jewelry or any odd job that I do on the side to thrive in the city. I say thrive because I didn't come here to just 'survive,' I came here to meet equally hard working, interesting people and learn from them as well as have some fun with them! I'm passionate about my friends and family. I'm passionate about traveling and try to do it as much as possible. And anyone who knows me knows that I'm passionate about the beach! I grew up on a lake and was in the water most of the summer. Moving to the East Coast and finding out that I could get on my bike or the subway and be in the ocean within an hour was a dream come true!
Where do you find inspiration for your designs? I find inspiration in so many places! I've often struggled with reigning my work in; trying to focus on one direction, theme, idea. African neck rings, Elizabethan collars, my grandmothers piles of costume jewelry, the Chrysler Building, geometry, nature…living in New York affords me constant visual stimulation and there is a definite energy that this city emits. I sometimes just go sit at my bench and start working. Grab a piece of metal, start sawing, hammering, filing and see what comes of it. I have plenty of ideas in my head and many half finished pieces hidden around my bench that may never be finished.
Many of the pieces resemble elements of nature, are you trying to connect people who live in such a fast-paced society back towards nature? Can I steal that quote?! A lot of my pieces that are direct casts from nature, I found while traveling. I pick up things all the time and have a 'junk drawer' in my work bench. A lot of beach related finds and a ton of rusty screws and nails…
How do you define your jewelry-how do you differentiate your styles from others? My jewelry is simple, strong and well made. I feel all the pieces in my first collection can be worn everyday; with a plain t-shirt and jeans or all dressed up. I have so many friends who wear my work who tell me that they never take it off, and I love that! I make jewelry that I want to wear, but I get an immense feeling of fulfillment when I see other people taking pleasure in wearing my pieces.
What are the steps in making each piece? Most of my pieces are originally fabricated in metal or carved from wax, taken to my caster Omer in the Diamond District where he makes a silicon mold and uses the lost wax casting method to produce the final pieces in sterling silver. They then come back to my bench and are de-sprued and cleaned up with a series of polishing techniques. I set my own stones and would someday love to learn how to cut my own stones, as well.
What's your daily routine? Coffee or tea? Coffee! A lot of coffee. I wouldn't really say I have a routine…it depends whether I'm working on a custom piece or filling an order. I try to keep one day for errands and running up to the Diamond District to pick up/drop off anything with my caster. I set aside three days for my bench when I can be there for at least eight hours; it's hard to start something without a having a long period of time to work on it. I get prime sun on my bench in the early afternoon, so as long as I can be there for that part of the day, I'm happy.
How do you think jewelry can help to define oneself? For me, jewelry enhances. Jewelry is that extra touch that completes the outfit. Jewelry has a story and will be with you for longer than most of your wardrobe.
What are your goals in the future? Where do you see yourself in 10 years? My favorite part of this past year has been meeting people through my jewelry and working with them on custom orders. I love the process of designing a one of a kind piece that is specific to an individual, that they can keep forever and know that it is the only one like it in the world. Growing my custom jewelry business while retaining the quality in my work is my main goal. Where will I be in 10 years?! I have no idea, but I know I will still be making jewelry.
Kenny Nguyen
When do you feel most beautiful?
When I bathe myself underneath the Indochinese sun, while biking through the wind with my favorite floral printed shirt on. This is probably when I feel the most powerful and radiating.
What are your passions-what motivates you to do more and be bold?
My passions are making art and staying on task with creative jobs. My motivation lies in the ability to trust my skills and know myself well enough to push everything forward.
What do you hope to achieve?
In the future, I would like to open either a fine arts print studio or an experimental art space, where non-artists and artists can come together to learn and explore many more aspects of the art. Since my works often involve fantastical elements such as creatures and elements of the Orient, I also want to earn the title of Master Printmaker at some point in my life.
What is your definition of success?
Success for me is about knowing what you want to do the most in life and being able to apply all the experiences that you have learned into practical future projects. As an artist, success comes whenever I have finished a project with concept lies behind the work. The most important aspect is that the work needs to have meaning to me at a personal level.
How do you differentiate yourself from the crowd?
I differentiate myself from the crowd just by being who I am. I do things spontaneously, I like to dress up in nice clothes for every occasion, since each day is a new chapter of my life. The activities that I like to indulge myself in all come from the heart because I can only be my true self when i become part of the routine and vice versa.
Any hidden talents?
I can sing, cook, and dance in the dark.
Rooey Knots
Two women coming together to create one unique line of clothing, and most importantly, some of the fabrics are recycled.
_______________________________________
Where does the name Rooey Knots come from?
Rooey was my (Gareth) childhood nickname. My Mom used to call me Rooey, as in little Kangaroo. When it came time to name my business I didn't want to use my own name and there is a British designer named Gareth (Gareth Pugh). Knots was added because of the braided, woven, and knotted nature of the designs.
Where did the styles, design and inspiration come from by making these pieces?
The first headband I made that sparked the idea was made with vintage scarves. I was always a big vintage shopper and have always been inspired by vintage clothing, patterns and prints. I wove two ugly scarves that did not match but ended up looking cool together. I wore it to class and got a lot of compliments and decided to experiment further. Instead of scarves I chose to work with ties because my father was cleaning out his closet and I loved the prints and patterns of his ties.
Tell me about the tie headbands, where did this design and styling come from?
The headbands have evolved a lot over time. I started off braiding and weaving a lot of the designs but wanted to show the beauty of the patterns and prints of the ties. This led me to create some different designs. I think the headbands have a bohemian vibe with a preppy undertone. Over time, I've figured out which ties work best for which designs and that dictates many of the styles.
How did you create such a creative and unique line of clothing?
The black and white clothing line was inspired by the classic white button down. While I was living in Shanghai I was thinking about classic American Designs, pieces that will never go out of style. I came up with 5 design variations of the classic white button down that we call our HeiBai (pronounced Hey Bye) line. I think that we wanted something more minimal to go with the maximalist nature of the heavily colorful and printed accessories.
How did the two of you come together?
I moved home from China about a year and a half ago, ready to start Rooey Knots in America. I connected with Caitlin because I knew she had been working with a small apparel company and also heard that she had a growing fashion blog. She happened to be in job transition when we reconnected. We spent the summer selling Rooey Knots products on Martha's Vineyard and by the start of that fall, we became business partners.
Get some of these fabulous styles here!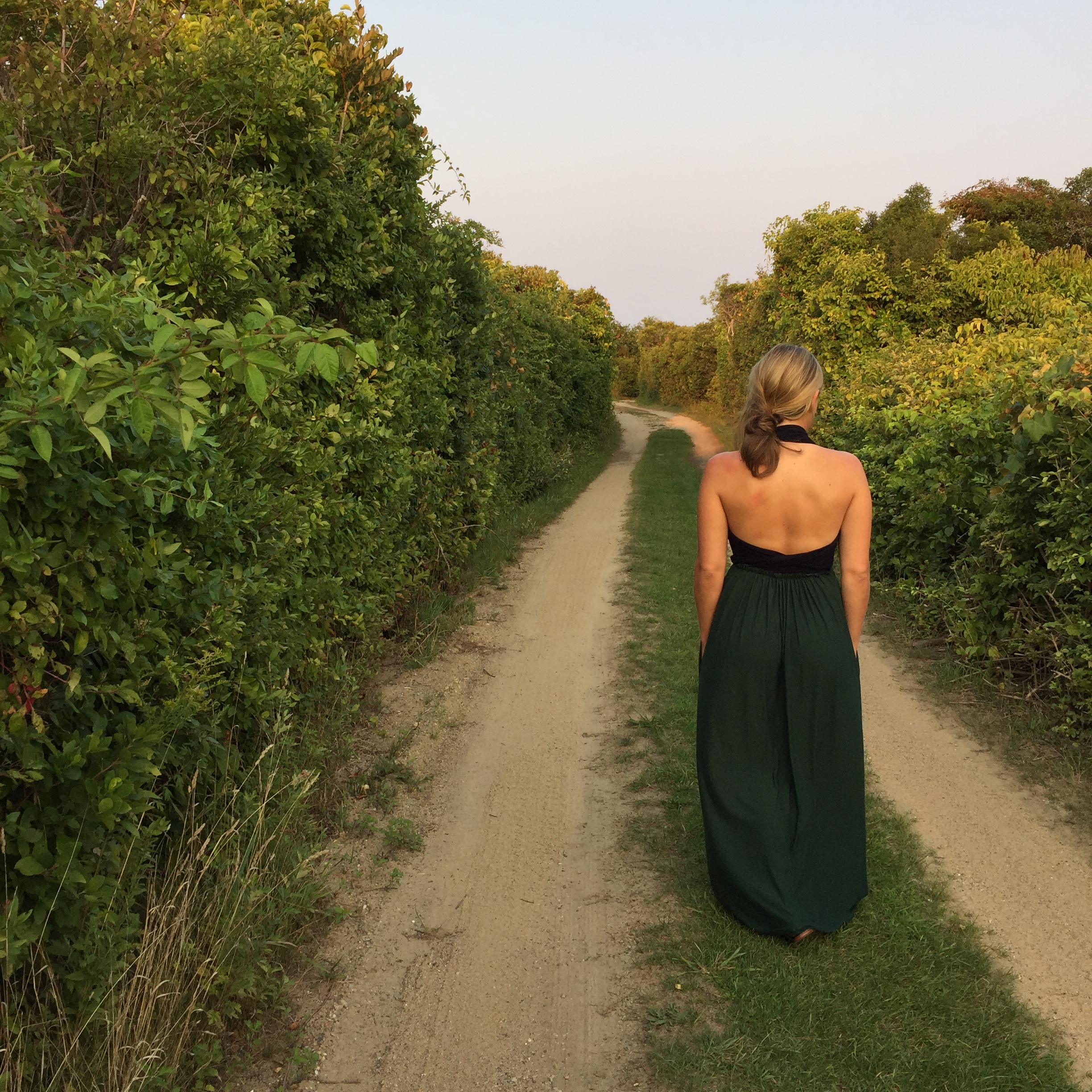 Jacoby
Where do you call home?
Earth
What music is on your playlist at the moment?
Mostly, I listen to Pandora Radio. One can be inclined to turn on an add-blocker. Infinite songs for free. I am a firm believer that music peaked in the 1960's. My current station is British Invasion. Check it out.
How do you differentiate yourself from the crowd?
My blonde, curly hair mixed with aqua blue eyes is a rarity already. So that's a start.
Any hidden talents?
I am a flexible human being, which comes in handy in diverse circumstances. I love to play chess. Also, I am skilled in anything related to playing cards like poker, magic tricks, and gambling;) Bowling-I had a perfect game going into the seventh frame. I also love to play and watch Jeopardy (if you watch it you have to play it, duh.)
It's a known fact that you know how to dress, how would you characterize your style?
To peacock or not to peacock, that is the question. A major pet peeve of mine is when someone says, "Oh, you can't wear that with that." Piss off, can I see your badge fashion police?
Top three icons? Who has influenced you most in life?
John Lennon. Leonardo DiCaprio. Family.
What are your passions-what motivates you?
I am at that stage of my life where I have to find my way. I just know I want to inspire people. The Beatles and empathy motivate me.
How do you hope to make your mark on the world? What do you want to leave behind?
The world is getting more and more connected. Social media is an important tool for creating social change. But, our generation seems to be focused on celebrities or the latest trend instead of focusing on making society better. This could be a blessing in disguise, having infinite information at our fingertips could produce idealists. I am still hopeful that our generation will stay present and fix the problems that our parents' generation ignored. There are issues that should not exist in modern society: global warming, poverty, and racism.
What do you define success to be?
Being remembered until the end of time.